Now Buildings will be attending the 2019 AgQuip Field Day in August.
Now Buildings will be attending the Commonwealth Bank AgQuip field day 2019.  Check out the latest in shed innovations at the Now Buildings exhibit and talk to our staff about our quality, Australian made sheds.
AgQuip is Australia's largest annual primary industry field day and is held in a permanent, purpose-built site just outside of Gunnedah, NSW.  This event attracts over 100,000 visitors annually and showcases up to 3,000 of the most innovative products and services in the farming industry.  Gunnedah, NSW is in the centre of some of the most rich and diverse rural areas in Australia. Attending the 47th annual AgQuip is free and you'll get to see leading farming and primary industry products first hand.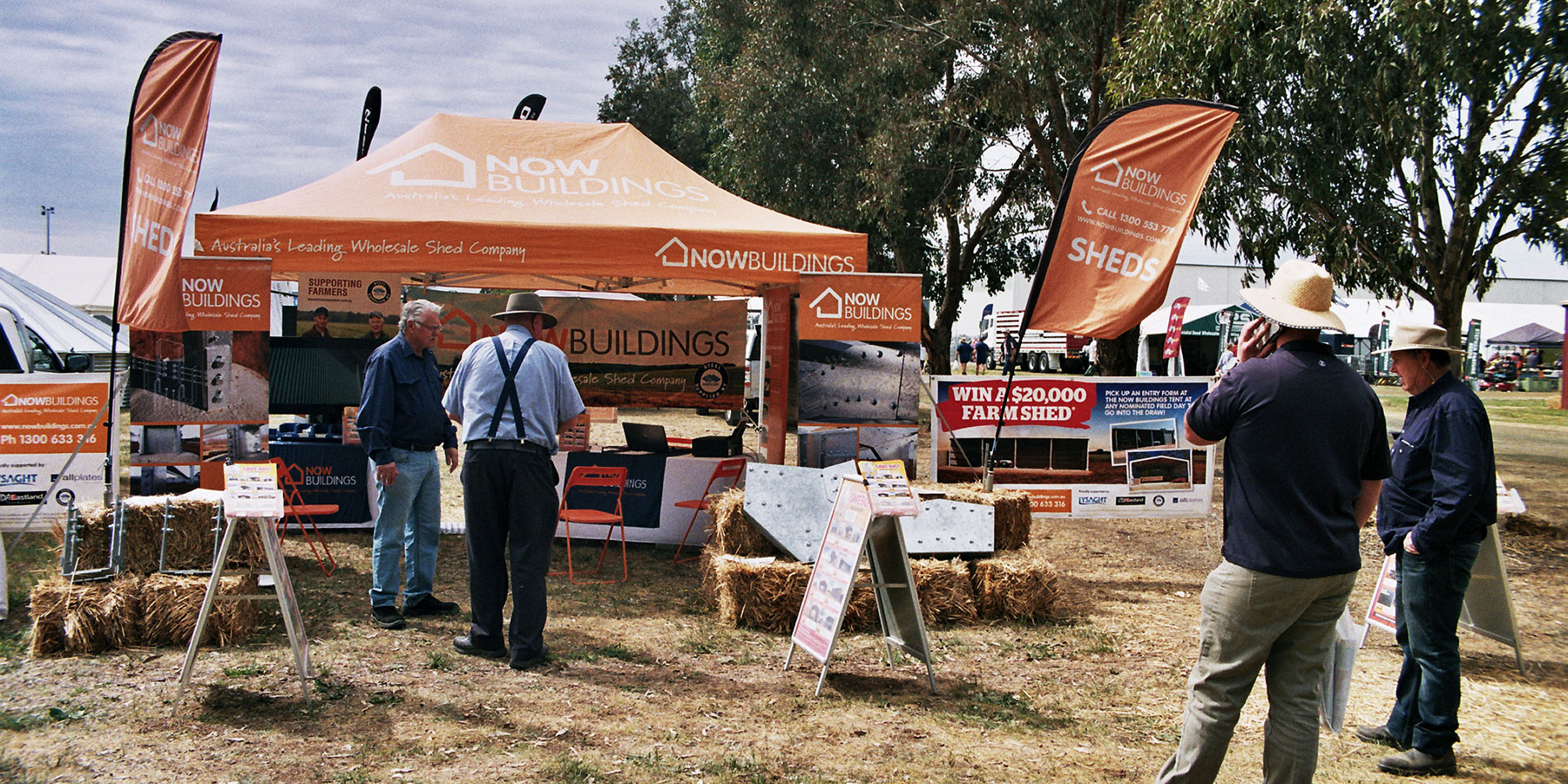 More About AgQuip 2019
When: 20 August – 22 August 2019
Where: Blackjack Road, Gunnedah NSW 2380
Admission: Free and free parking
 Showcasing over 3,000 products and services aimed at farming professionals, AgQuip plays a vital role in connecting manufacturers, distributors and suppliers of agricultural and associated products and services all in one central location.
As a visitor at one of the world's largest agricultural field days, you will be treated to live demonstrations, experience new products, taste great food and so much more.
Whether you're coming to kick some tractor tyres, or jaw-bone with your fellow professional on the land, we encourage you to make the most of your visit.