Now Buildings will be attending the Henty Machinery Field Days 2019.  Come and check out our exhibit featuring samples of our quality materials and talk to our staff about your new shed.
Known as the agribusiness supermarket, the Henty Machinery Field Day is a not-for-profit event run by a board of agriculturalists from southern NSW.  This area is known as Australia's food bowl and the Henty Machinery Field Days have become increasingly popular since they began in 1963. Last year's Henty Machinery Field Day attracted more than 60,000 visitors and featured more than 1200 sites with 850 exhibitors in the primary industry field. It is expected that there will be even more visitors and exhibitors this year.
Along with Now Buildings, you'll find demonstrations and exhibitors featuring the latest in machinery and farm equipment, outdoors and camping products, produce and agribusiness.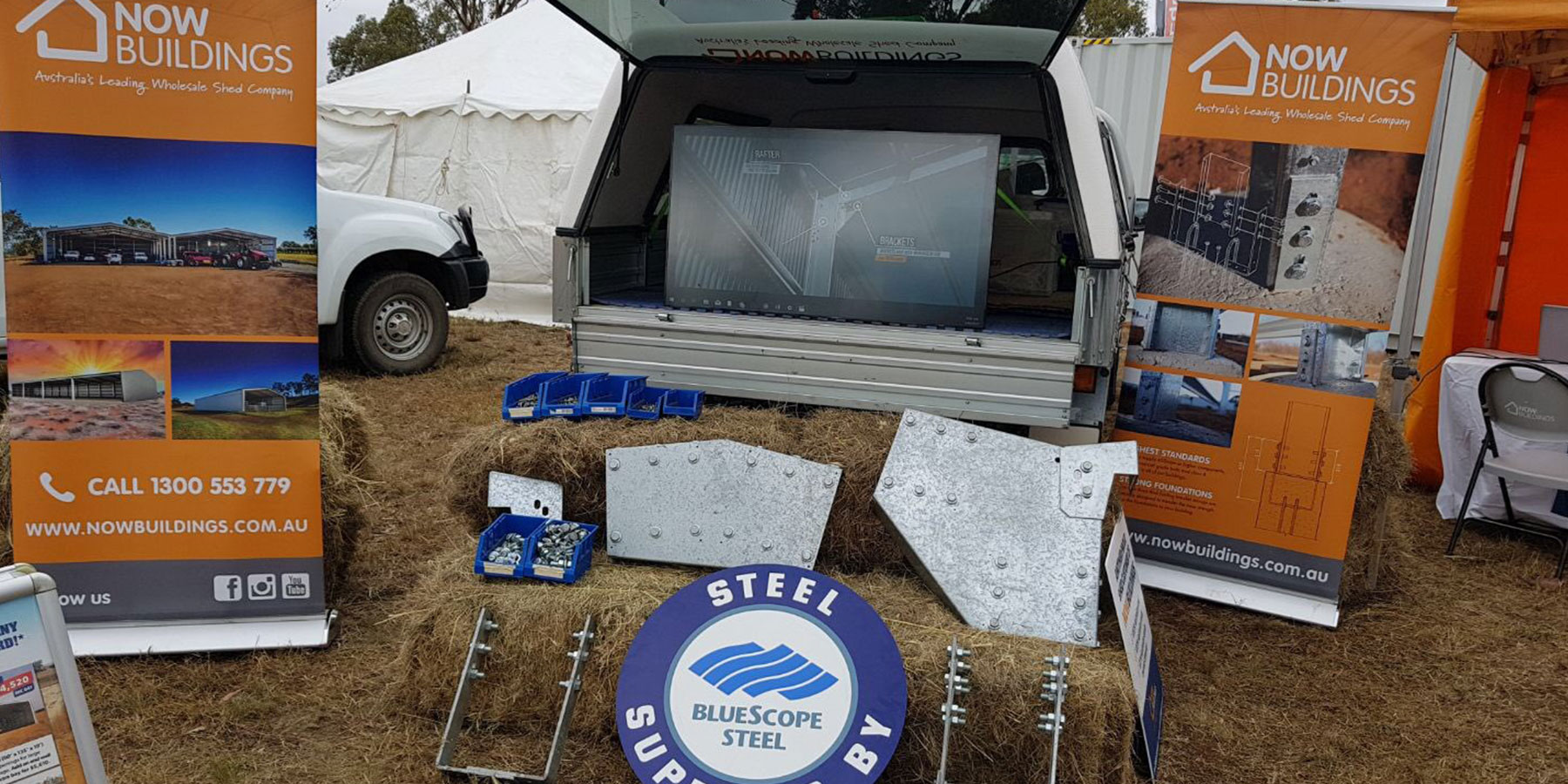 What's Happening at Henty
When: 17 September – 19 September 2019
Where: Henty-Cookardinia Rd, Henty NSW 2658
Admission: At the gate prices; Adults $22, children 12-16 years $5, children under 12 free.
Website: http://hmfd.com.au/
Welcome to the Henty Machinery Field Days. Held in the third full week of September annually we provide exhibitors access to more than 60,000 visitors and in turn visitors have access to over 3500 businesses. Visitors travel from within a 500km radius to buy, learn, research future purchases, network and socialise.